Filing Cabinets and Shelving
The longevity of individual files is improved by the type of support mechanics built into the storage system. 
Lateral files are best stored on their spine on shelf, this method ensures maximum use of the available space, eliminates the added cost of suspension pockets and delivers a user friendly system.
True lateral file storage is shelf filing not drawer filing. See our lateral file sizing reference chart for heights and widths. The lockable lateral filing cabinet delivers optimum storage at a minimum footprint.
The options in terms of office storage ranges from the sleek and space efficient flipper door cabinets, to bold and striking cabinetry with contrast doors, planter boxes, security cabinets, home and bulk storage options.
Further sleek and spacious design, bold colours and innovative designs in your office furniture create your own unique working environment.
Filing Systems International offers various types of filing and storage solutions including:
Filing cabinets
Static shelving, Open shelving and bookcases
Mobile shelving
Second-hand compactus units
Toast rack file supports and slotted metal file dividers
See Accessories to see our full selection of file support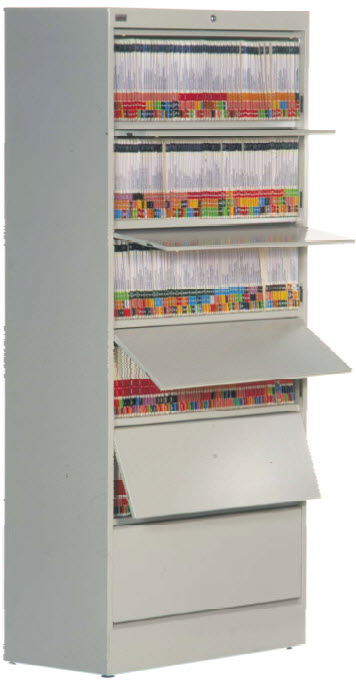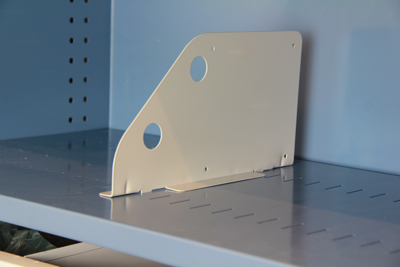 Slotted Metal File Divider